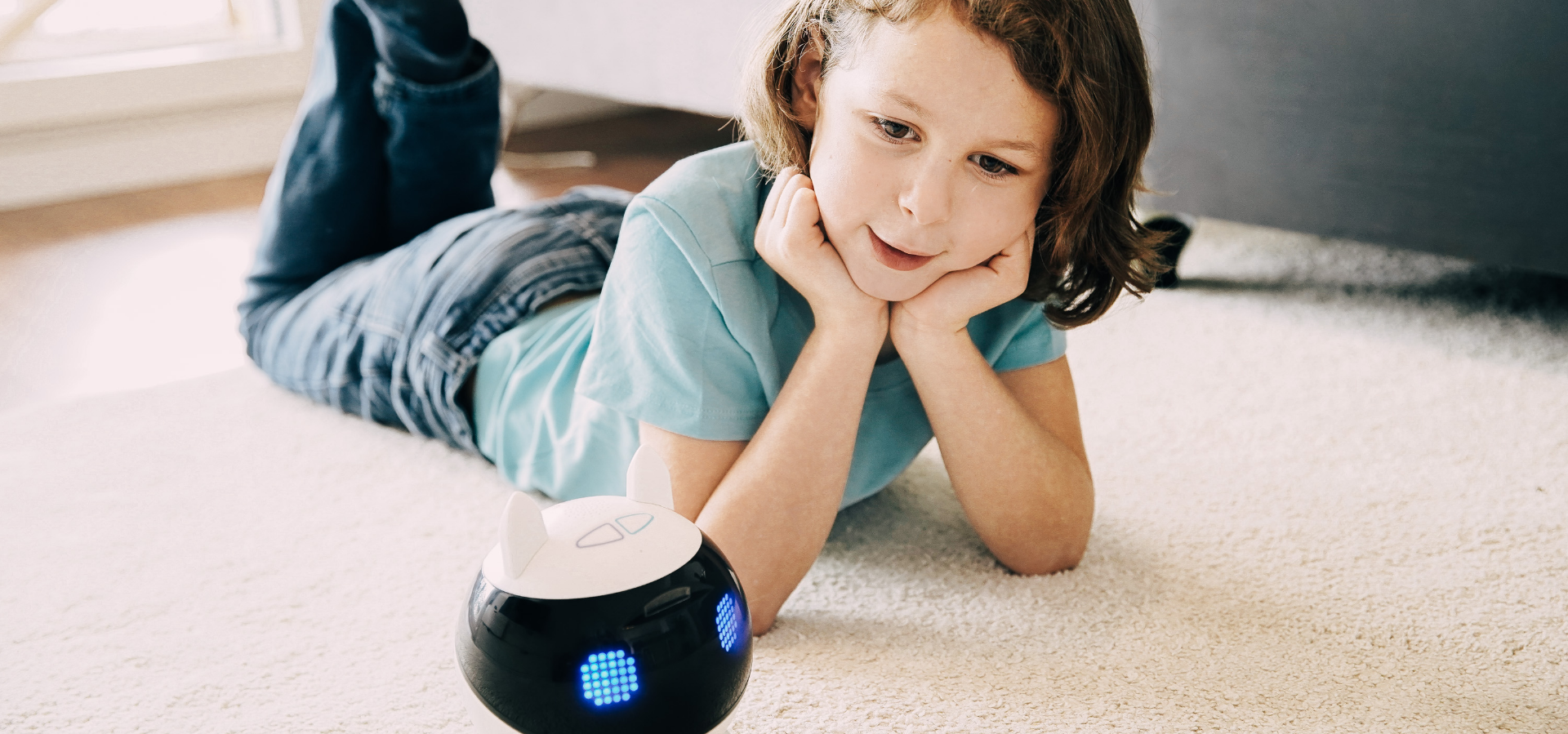 A robot for your kids, a companion for your whole family!
Winky stimulates learning and creativity with its two free game apps!
An educational robot that develops children's creativity!
Thanks to Winky's many games and challenges, children learn programming while having fun.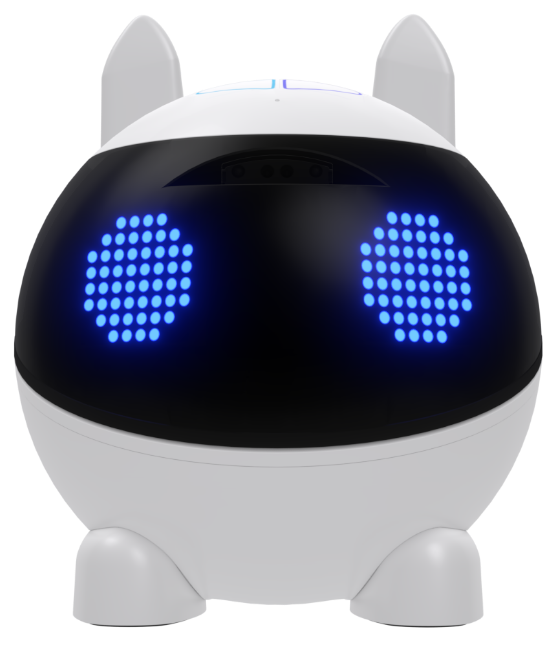 Winky has a lot going for it, with its round face and numerous interactive sensors: microphones, gyrometer, motion detector, tactile zones...

Winky, the little robot that introduces children to the world of robotics and programming.

Thanks to the educational robot, Winky, the idea is to offer a companion to children to help their daily life.
Who is Winky?
Winky is an intelligent robot. Delivered with two applications, it allows you to discover robotics and programming through play.

"Winky Play" puts the little robot at the heart of the experience by offering fun and varied games.
"Winky Code" teaches children how to program by overcoming numerous challenges.

Through these fun and educational games and challenges, children improve their perception, memory and motor skills.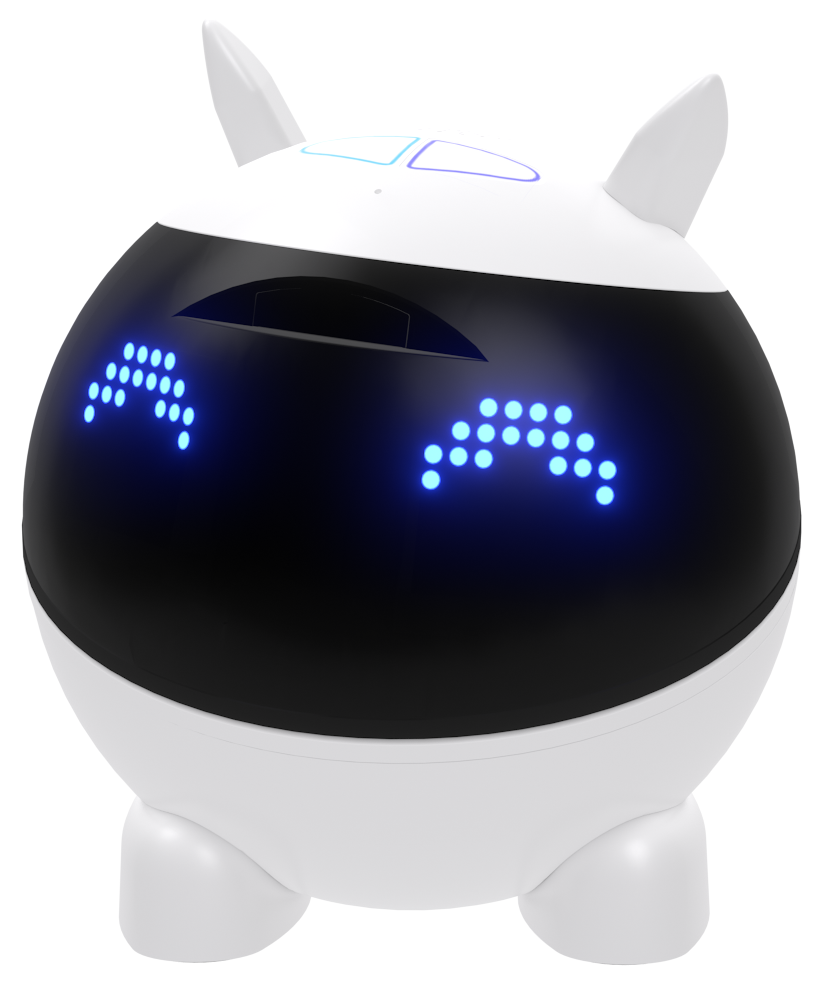 A customizable and evolving platform
A focus on technology
Thanks to its modern design, Winky appeals to young and old alike.

Winky may be cute, but he is also a real robot with a real focus on technology: he is equipped with a rotating head, 5 buttons, 3 microphones, a loudspeaker, LEDs, a gyroscope and a movement and distance trigger.
Winky's apps are completely
FREE!
An educational robot that develops the creativity of the whole family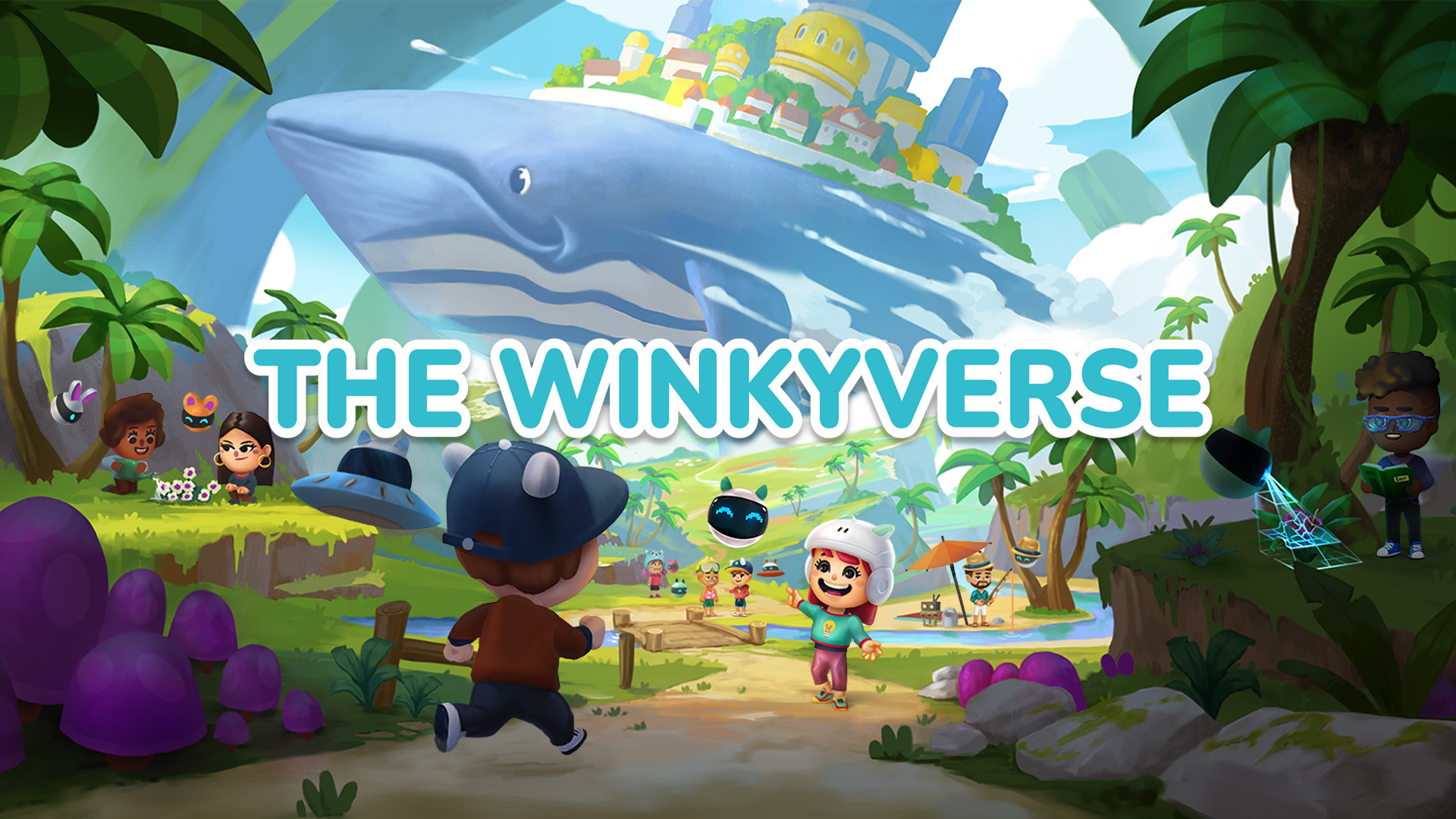 Dive into Pomokata

Meet Winky the robot and discover all the features that allow your children to learn while having fun!

Play with Winky! With family or friends, Winky is made for you! Play endlessly with Winky! Learn, play, connect

Celebrate your birthday with Winky! Have fun with Winky, your everyday friend.

Winky is always with you!
Nad
Very entertaining
Exactly what I expected. Fast and careful delivery. Thank you and see you soon.
Manon
Fun and educational robot
LOVELY SELLER! ANSWERED QUESTIONS IN NO TIME! PERFECT COMMUNICATION, SAFE AND FAST SHIPPING!
Didi
Great
Small, playful robot, and full of surprises! Great product, definitely recommend
Min26
Good gift idea
I have been using the robot for a week now and my child loves it. It is pretty, I like the design of the application too. A bit complicated at first, it took me about half an hour to figure it out but then it worked well. There are youtube tutorials on their website. Quite a lot to discover.
Humbert Justine
Ultra cute and easy to use
I bought winky as a gift for my 4 1/2 year old son. It's so cute and easy to use. The applications are well thought out and very educational. I'm very happy with it.
Davbin
Super attractive and interactive
My 7 year old fell in love with it!
He has made it a new playmate and is taking his first steps into the world of programming.
What do those who know Winky think?